Grow your social following the right way
Create high quality content that reaches more people and drives engagement. With SocialBuff you are in control to get the most from social media
Live Chat
Don't leave your followers waiting. With i Reply live chat you can respond to your fans immediately.
Event Reminders
Get reminders for your live streams and other social media events.
Online Support
If you help with i Reply's app, our friendly support team will happily help you get the most from our suite of tools
Analytics
Data from your social media accounts is displayed in app so you can grow stratigically
Simple Dashboard
 i Reply's dashboard is designed to make managing your social media accounts easy, so you can spend more time on growing your brand.
Suite of Tools
Automate, grow, and learn more about your social media accounts with i-Reply's tools at your disposal
Whats our clients said about
i Reply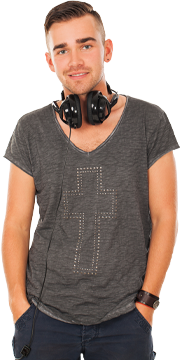 Automating our social media accounts with SocialBuff has cut my workload down by 80%. I can now just focus on my customers.
Jon Day
Don't leave your followers waiting
Sign up today and reach your social media goals with us.
Try It Free Now
Choose The Pricing Plan
Business
₹299/ monthly
Facebook/ Instagram/ Twitter / Linkdin page posting and scheduling!
Auto reply on every comment
24/7 Live Chat
Auto inbox MSG with reply comment!
Messenger Integration
Visitor Info
Messenger ChatBot
Messenger E-Commerce Store.
Drag & Drop Widgets
Auto Reply On GMB Review
One Stop Social Automation
One Facebook And Instagram Page Can Manage
Premium
₹499/ monthly
Facebook/ Instagram/ Twitter / Linkdin page posting and scheduling!
Auto reply on every comment
24/7 Live Chat
Auto inbox MSG with reply comment!
Messenger Integration
Visitor Info
Messenger ChatBot
Messenger E-Commerce Store.
Drag & Drop Widgets
Auto Reply On GMB Review
One Stop Social Automation
Up to Three Facebook And Instagram Page Can Manage
Professional
₹799/ monthly
Facebook/ Instagram/ Twitter / Linkdin page posting and scheduling!
Auto reply on every comment
24/7 Live Chat
Auto inbox MSG with reply comment!
Messenger Integration
Visitor Info
Messenger ChatBot
Messenger E-Commerce Store.
Drag & Drop Widgets
Auto Reply On GMB Review
One Stop Social Automation
Up to 10 Facebook And Instagram Page Can Manage
No LIMIT ACCESS
Business
₹2999/ yearly
Facebook/ Instagram/ Twitter / Linkdin page posting and scheduling!
Auto reply on every comment
24/7 Live Chat
Auto inbox MSG with reply comment!
Messenger Integration
Visitor Info
Messenger ChatBot
Messenger E-Commerce Store.
Drag & Drop Widgets
Auto Reply On GMB Review
One Stop Social Automation
One Facebook And Instagram Page Can Manage
Premium
₹4999/ yearly
Facebook/ Instagram/ Twitter / Linkdin page posting and scheduling!
Auto reply on every comment
24/7 Live Chat
Auto inbox MSG with reply comment!
Messenger Integration
Visitor Info
Messenger ChatBot
Messenger E-Commerce Store.
Drag & Drop Widgets
Auto Reply On GMB Review
One Stop Social Automation
Three Facebook And Instagram Page Can Manage
Professional
₹7999/ yearly
Facebook/ Instagram/ Twitter / Linkdin page posting and scheduling!
Auto reply on every comment
24/7 Live Chat
Auto inbox MSG with reply comment!
Messenger Integration
Visitor Info
Messenger ChatBot
Messenger E-Commerce Store.
Drag & Drop Widgets
Auto Reply On GMB Review
One Stop Social Automation
Up to 10 Facebook And Instagram Page Can Manage
Get to know about
i Reply